Disclaimer: This is based on a true story, the band's name has been omitted and all other names have been changed.
Kale Zane has a huge dick.
After reaching the Garrison in Toronto and watching this sexy metal band perform prior to their tour to Japan, the band's Guitarist, Lane Simon informed me of that sexy factoid. The wild groupie that hides within my body and comes out to hunt when select delectable musicians are abound had to find out if this was true. Little did I know that on route to this goal, drummer of the band, Dick Parker, would stop me dead in my tracks. Long blonde locks, the tightest pants a man could possibly fit on (showing off a pretty tight package as well) and a jean vest revealing a build that would make any girl woozy, I encountered the blonde Prince of Metal in the flesh.
Yet if Dick is a Prince of Metal, Zane is the King.
Everything about Zane resonates "man". He has a deep, grisly voice that makes a girl wet just listening to it and when he sings, climax is inevitable. Zane's dedication to his passion as a musician is the sexiest thing about him putting aside his astronomically defined arm muscles and as Simon stated, his astronomically-sized "Easy Rider". Zane wrote all of the band's songs and his life's passion is music. "Whether I become famous or not, I'm going to play music," he told me.
"Whether or not I can make a career out of it, I have to play."
After attempting to interview Dick in the Garrison that fated night, he kissed me and I asked a few choice questions with my tongue. After the gear was packed up, Dick lured me into the band van and laid down in the back. Beckoning to me, blonde hair awash, and six-pack gleaming with sweat from his gig, I crawled in after him. As the rest of the band laughed and chatted up front, Dick and I made out viciously in the back, no shortage of biting involved.
I left that night walking on air and couldn't resist returning for a sexy photo shoot of Dick that ended with him in the nude. This led to the discovery that Dick Parker is all energy, on the stage and off. He pounds away at life like a jackhammer from hell and leaves whatever he pounds on waiting for more. He is a thrill-seeker and pushes the boundaries inside and outside the beloved boudoir. The journalist and groupie within could not be stopped there though. What made these two rockers so appealing? Was it simply their scandily clad bodies and their ability to play music with wild abandon? I wasn't satisfied. I knew there was a deeper meaning and I had to discover what pulled me into the world of these two musicians.
Project Kale Zane was back on.
After incidentally leaving my pen and paper at the Garrison upon being distracted by blondie, I had the ideal opportunity to meet with Zane again. After many beers and many more questions, the interview was complete and I ensnared the Lizard King. Lifting me into my bedroom window, Zane climbed in after me and stripped off the black studded boots, belt and many clinking metal layers later, revealing the reason why metal music and sex are so compatible.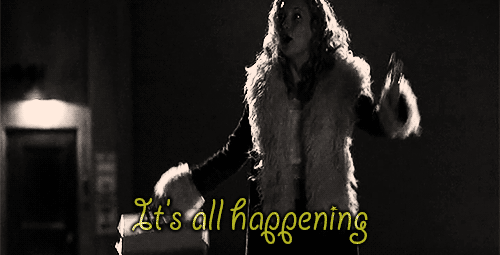 It isn't the physical attraction towards a rockin' male bod' or the desire to be with a "bad boy" that convinced me to pursue my music-infused sexual escapades. It was the influence of the most important common denominator between sex and music; passion. When you see someone pursue what they love, whether it be a classical violinist or an expert guitarist shredding as if his life depended on it, this resonates deeply with the carnal passions of being human and being alive. It causes the groupie within to strip away the heavy layers of responsibility and let go into the music, into the man behind the sound. Lead Singer, Kale Zane and Drummer, Dick Parker approach music, life and women entirely differently yet their sexy personalities and bodies combine into one sexy metal-fucker. As Zane revealed, "it is a relationship built off of energy. Our chemistry is irreplaceable, I will never be able to build the relationship I have with Dick with anyone else".
Mission complete. Zane and Parker define that the true meaning of metal, alongside the intertwined passions of sex and music, is brotherhood. And how incredibly sexy that can turn out to be when an unassuming writer walks into a Toronto bar and gets taken on a wild ride.