Social media is a wonderful thing. It provides us with a means of instant communication, boundless connections, virtual intimacy and incontestable control over the information we receive. It allows us as users to create digital identities, follow our friends, family and sources of inspiration. But the most incredible thing social media has provided is an eye opening access into the lives of our favorite celebrities, a chance to glance and poke around profiles that are seemingly controlled by the stars themselves.
We live in a society that obsesses over celebrity culture and social media intensifies this vice. But there are many celeb accounts that have simply oversaturated our newsfeeds in 2014 with their hyper sensationalized and often self-promotional content.
Here are 11 celebrities I vow to unfollow in 2015:
KIM KARDASHIAN
It is almost unnecessary to say Kim K wouldn't be who she is without the internet. She herself has spoken about the contribution social media has made to her fame. Her wedding photo was the most liked Instagram photo of all time. Kim is a hyper-active user and I'm sick of Keeping Up With The Kardashians. Her profile is an excessive self-created narcissistic tribute to her own (+family) beauty and $ucce$$. She has been proclaimed "the Queen of Selfies" and is in the process of publishing a book filled with pictures she took of herself. We get it, you're beautiful, you think you're beautiful (so beautiful she needs #nofilter), Kanye thinks you're beautiful. You're fashionable, you're popular, you model, you're a cool mom, you have a great body and a great life etc.
The world is your oyster Kim, now go away.
KYLIE JENNER
I remember everything I was taught in health class and I'm pretty sure whatever happened to Kylie Jenner in the last year was not covered. Arguably the second most annoying product of Kris Jenner on the Internet, Kylie's use of social media is in tune to anyone her age (she's 17 going on 25). At first, I developed a minor girl crush but somewhere along the line shit got weird and crazy inappropriate. Her feed became a space of sexualized imagery, cleavage, minimal clothing and her lips just kept getting bigger and bigger. When I was 17, I did not look like Kylie Jenner. Fuck, I'm 22 now and I still don't ooze anything she's oozing.
She went from posting countless doll eyed selfies and Tumblr inspired photos to exposing her bust and belly button along arid captions about love and lust and relationships. Its gotten to the point where I think I might be too innocent to view her profile.
KENDALL JENNER
It almost seems cruel to include one Jenner and not the other. While I'm less irritated by Kendall's over all social media presence, she is just as bad as the rest of them. We get it, you're a super legit international haus of couture modeling sensation but if you think I'm going to let the whole "I just turned 18 here are my nipples" thing pass, you're wrong.
JAMES FRANCO
Franco's use of social media has already been called out for being suspect but in 2014 he offered us a number of unseeable images. His frequent use of Instragram provides a source of incredibly bizarre self-authored imagery. If pictures are truly worth a thousand words, Franco's Instagram profile can be summed up in three: weird as fuck. From his deleted nude selfie, creepy bedroom closeups, obsession with the Clashist collage of his face to his hairless skull, the majority of Franco's photos are uncomfortable. This might be the first time a celeb social media account has ruined a crush.
I'm still upset.
CARA DELEVIGNE
My only real issue with Cara Delevigne is that she's everywhere. She's the face of every brand (TopShop, Chanel, Burberry, Victoria's Secret + god knows what else) and she's friends with every celebrity (Kendall Jenner, Harry Styles, Michelle Rodriguez, Justin Bieber etc). But seriously, homegirl is modeling for everyone and now she's diving into acting and singing too. She's quirky, she's cute, she's fun loving and everyone adores her so an unfollow isn't totally warranted, I just don't want to see her every time I check my phone, read a magazine or scroll through a website.
JUSTIN BIEBER
To be honest, I can't deal with my own love life let alone Bieber's on and off thing with Selena. His Instagram account is a combination of constipation face selfies, gym pics, the odd Selena related post and images of his affluent lifestyle (but like never forget where you're from Biebs, #Stratford). We get that he loves his fans but you don't need to retweet every adoration and no matter how hard you promote it, I will never ever download Shots.
Not everything he does needs to be a headline although his mugshot is one of my favorite images of the year.
AZEALIA BANKS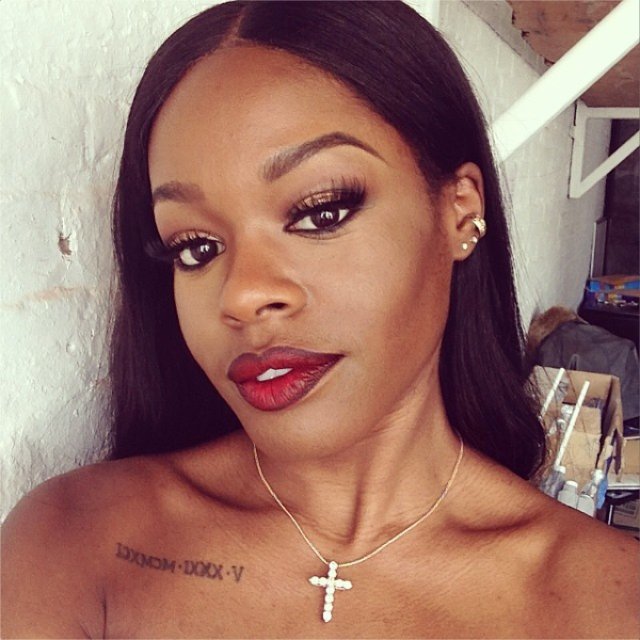 For a while, I think we were all vibing Azealia but I can't really stand all the shit she talks on Twitter and I quickly became tired of waiting for new music. Using only 140 characters she's managed to start beefs with everyone from Iggy Azalea to Disclosure. Her aggressive subtweets deserves to spark a healthy conversation on anger management. Her feed is a long list of over opinionated statements, complaints and arrogance and we're over it.
its funny to see people Like Igloo Australia silent when these things happen… Black Culture is cool, but black issues sure aren't huh?

— AZEALIA ⚓️ BANKS (@AZEALIABANKS) December 4, 2014
SNOOP DOGG
It's almost hard not to want to follow Snoop, it really is. Whether he's talking shit about Iggy Azalea, posting hilarious memes, dressing up in white face or sharing glorious selfies, he posts wayyyyyyyyyyyyyyyyyyyyyyyyyyyyyyyyyyyyyyyyy too often. Using any hyperbolic language would not be enough to describe it. Save yourself from carpel tunnel and unfollow him or be prepared to scroll indefinitely.
MILEY CYRUS
Shit got weird fast for Miley. She was gaining a lot of attention for her wild antics last year. She opened up about sexuality, played around with her identity and did some light postmodern subversion of pop culture. But then she started hanging out with The Flaming Lips' Wayne Coyne and I can only assume they started doing a lot of drugs (see video below) because her Instagram profile became insanely trippy. She started posting like CRAZY, sometimes upwards of five times a day, incorporating psychedelic imagery and reposting fan made art that featured amateur photoshop skills, baby photos, pizza, penises and other meme-link content.
She's creating a lot of visual noise that I don't understand and don't care to.

TAYLOR SWIFT
I can't go one day without having Taylor Swift reek havoc on my newsfeed. Let me clarify one almost elusive fact: I don't follow her on any platform but somehow she finds a way to invade my virtual space. It's gotten to the point where I'm considering unfollowing every means of passage she has to me (sorry Lorde, sorry Lena). I don't want to sound like somehow who needs to "Shake It Off," I too am happy for her, I really am but even on her days off, I find out what she's doing, who she's doing, what she's baking and who she's baking with.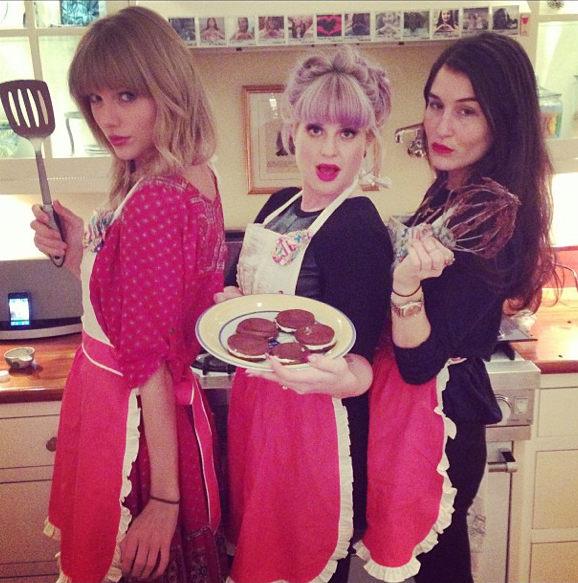 If she's not dating someone, she's writing about it or releasing a new music video or doing something that will be evaluated by every media outlet and every internet person from Business journalists to YouTube trolls.
I just really want her to take a few months off, like a year, maybe go to the Galapocos Islands, play with turtles but like not tell anyone that she did.
ANY AND EVERY CELEBU-SPAWN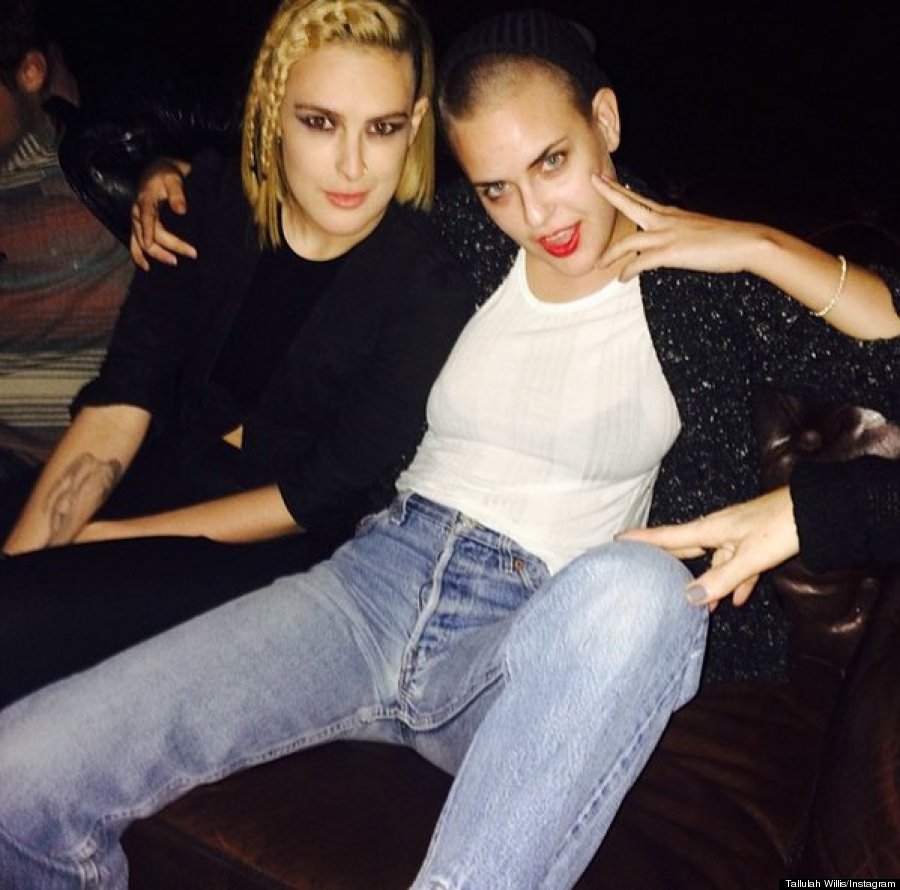 Bruce Willis, legend. Lionel Richie, legend. Will Smith, legend. The Baldwin Brothers, once legends. Their children though? How the fuck did these kids garner so much popularity online. How in the world do I know who their children are and why am I following them? Maybe I got caught up in a some Lifestyles of the Rich and Famous fantasy. Maybe their glamorized and publicized upbringing was just some shiny object I couldn't stop looking at. Maybe I'm just jealous that they all get to go to Coachella but really I'm at a loss as to how I and thousands of other social media users have accepted them onto our newsfeeds.
Side note, are they all actually models?
Let me know if I missed anyone. Which celebrities do you resolve to unfollow in 2015?
Images: 1, 2, 3, 4, 5, 6, 7, 8, 9, 10, 11, 12, 13, 14, 15, 16, 17, 18, 19, 20, 21, 22, 23, 24, 25, 26, 27, 28