So many celebrities get the opportunity to design their own clothing lines. I'm sure these celebrities can't actually design clothing, I think the design team does most of the work and the celebrities just give their input. It's the perfect wear for clothing brands to get publicity and to promote their products. Many celebrities have stylists, so we never are actually aware when the celebrities are choosing their own clothing. When celebrities design their own clothing lines it's just clothing they really like and would wear themselves. Adidas has been doing some interesting collaborations with celebrities over the years with people like Pharrell Williams, Kanye West, and Selena Gomez.
Selena Gomez just announced her 2015 fall/winter Neo Collection with Adidas. This is not her first collection with Adidas. The collection includes fashionable casual wear, sporty clothing for working, out and warm clothing for the winter. Layering is definitely in style for the fall and that is something that the collection depicts. I was quite impressed with the collections as the collection consisted of grey, navy, and black of course. All colours that are be sure to be trending for the fall. The collection included, sweaters, leggings, winter coats,and sneakers. their was a little bit of pink in that gave the collection a feminine yet edgy vibe to the clothing.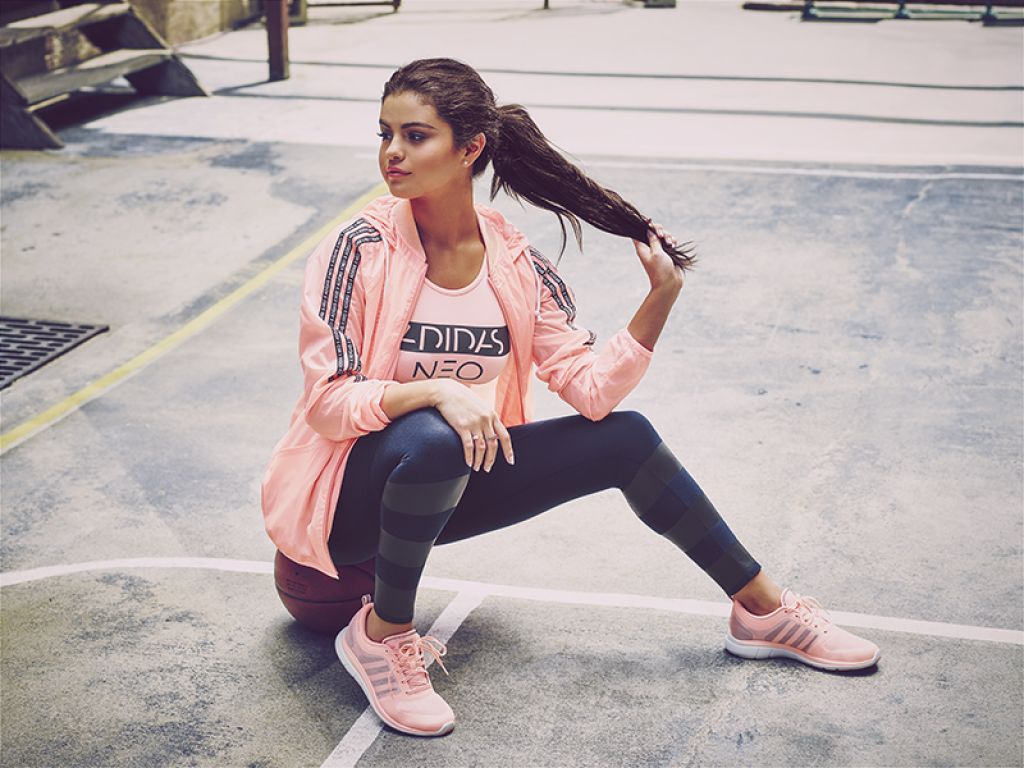 Regardless of whether Selena Gomez can design or not, their is no doubt she is beautiful. It couldn't be more of a clever move for clothing brands to choose an attractive celebrity that many admire to "create," collections for the brands. So many of us aspire to look like our fashion icons and role models in the entertainment industry, but just because our favourite singer looks good in the clothing doesn't mean I will. I really like some of the pieces, but not sure I have the body to pull them off.
Do you think Selena Gomez's new Neo Adidas collection is a must have for this fall?