Are you a

22 year old female with B cup boobs and a double D ass? Well, I am.
I often wonder if my ass makes up for the lack there of my chest and recently caught myself drifting into the thought patterns of the male brain. Because I am under-privileged up top and over-privileged down below, I constantly have the thought of men being dissapointed because boobs are… well… they're boobs.
They're bouncy, sexy, totally awesome to play with and make women stand out amongst the human species. They're still considered to be an object of desire which makes it the only part of our bodies the world isn't ready to have flaunted all over the place (we're looking at you instagram for not #freeingthenipple).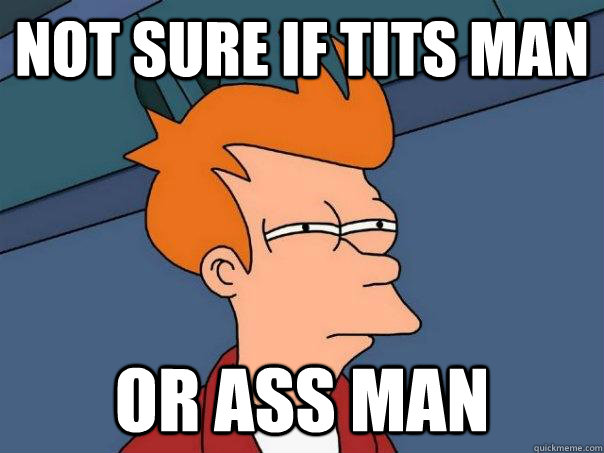 If boobs weren't as important, we'd all be comfortable looking like men with our flat squared chests and small nipples (with Will Ferrell nipple hair perm around the circles). So my curiosity led me to ask men of my age over facebook what they're outlook on the topic would be. What are men mostly attracted to when it comes to the opposite sex.
What's it gonna be boys?

Tits? Or Ass?
I was VERY shocked and confused with this response…
This guy was getting the jist of my curiosity…
This dude's answer was what I was expecting from most guys, made me giggle and gave me a feelz for how a 'socially normal' mans brain thinks…
And this guy has some good, honest view points that gave me clarity as a woman that having tits and an ass really aren't the most important thing to get a guys attention…
And this one? I've been in stitches for half an hour
Clearly the answers were all over the place which led me to no real conclusion afterall. This phenomenal question will remain a mystery until both these objects of desires stop, well, being objects of desire.
What are your thoughts on these answers? Tweet us and let us know.