As part of the on-going tradition, Montrealers will be packing up their places and bouncing to a new place this Friday July 1st. We all know how hard it can be to move things around, which is why we decided to offer 3 tips of wisdom for you and your friends to take advantage of during Moving Day (so you could finish the task with ease).
We also wanted to hook you up with a well-known secret: the fact that Pizza Pizza-branded vehicles and Coca-Cola's Brigade du Bonheur will be patroling Montreal city streets, on the lookout for hungry and thirsty movers to giveaway free pizza.
In addition to free pizza, the street team will also hand out Pizza Pizza gift cards. More info after the jump.
Plan your move by labeling everything.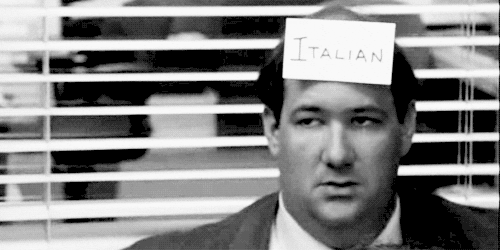 You want to easily get in and out of both places. Fill your truck or moving vehicle in the easiest order to empty and place stuff. Label each room in the new apartment – Label all furniture and boxes by room so that anyone could easily figure out placements in the apartment.
Get Free Boxes During Recycling Day
Why spend more money when you can get some perfectly decent boxes for free. More often than not, supermarkets, restaurants, department stores etc. have no qualms letting you take their empties off their hands before they put them out for recycling.
Measure Everything
Measuring tape is your best-friend during moving day. You definitely do not want to be stuck having to dismantle or let go of your bed frame because you simply did not realize it wouldn't go through the front door. Take the time to measure big items in advance and make sure that you have a gameplan for when you arrive to your new place. Whether you need to lift your bedframe through a window, or through the staircase out-back.
Okay, but wait.
It is inevitably important for you to make sure you hydrate and fill up those stomachs before and after your move. Trust us, you will need the energy. Throughout the day, PIzza Pizza will be roaming the city to lend a hand to movers as random acts of kindness, giving away free pizza and Coca-Cola products. All you'll have to do is tweet to @PizzaPizzaLtd or use the hashtag #PizzaPizzaMovingDay and your location to get a chance to win a free pizza and drinks during your move.
Too hungry to wait? It's all good. Movers can get an extra-large pepperoni pizza and 3 cans of Coke for only $11.11, a savings of $10 off the regular price. The one-day-only special is inspired by the company's iconic 737-11-11 telephone number and it's available for purchase online, by telephone or in-store.
You are now fully ready to conquer Moving Day with ease.
PS: We will be following one of the Pizza Pizza cars throughout the day documenting the whole thing via our snapchat. Please follow @nickbrutusgrass to see it all go down.