When Halloween is just around the corner, it means it's time to strap in for some white knuckle horror watching. We picked some of the best Canadian horror flicks to check out (in no particular order). All movies are streamable online too. Whether you're recovering from a costume party hangover or planning a huge horror marathon, it's the time of the season for scares.
Black Christmas (1974)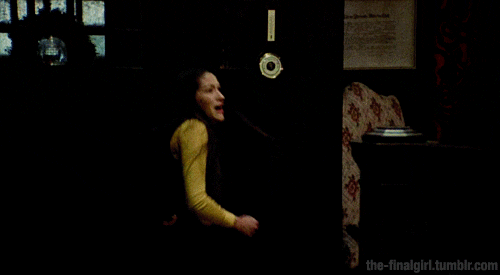 Black Christmas is about a sorority house where girls are murdered by an intruder. Considered the forerunner of the slasher genre, Black Christmas goes deep into the cold psyche of Canada and edges as much horror as possible from the claustrophobic winter climate.
Pontypool

A zombie film, Pontypool is set at an isolated radio station in the middle of a blizzard. This film switches up all the rules you've ever known about zombies, adding a political edge to the unfolding action.
Streaming: Itunes
Ginger Snaps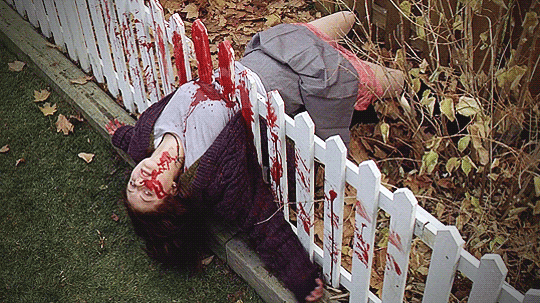 A little menstrual horror goes a long way in the darkly funny Ginger Snaps. A werewolf film about puberty and teen angst, Ginger Snaps will make you scared to laugh.
Beyond the Black Rainbow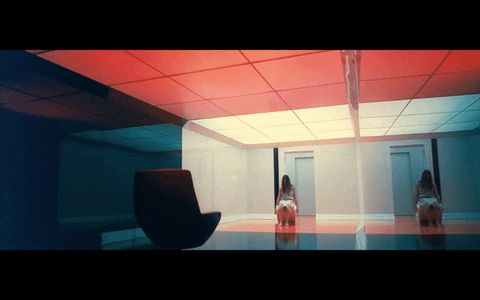 Want to impress your friends with a kind of earworm of esoteric science fiction? Beyond the Black Rainbow is for you! An experimental horror movie with weird images and a powerful soundtrack, this movie will really get under your skin.
Streaming: Netflix CA, Amazon, Itunes
The Brood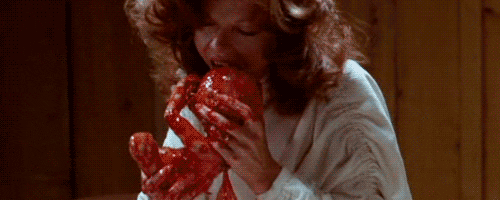 Cronenberg is Canada's horror master and The Brood is one of his most horrifying films. A combination of gore and dread, the movie tackles the terror of parenthood and features some of the creepiest children you've ever seen.
Videodrome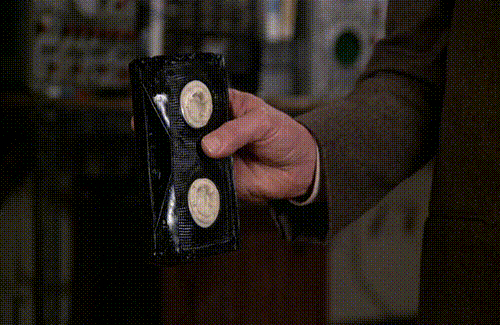 Videodrome is among David Cronenberg's most famous films and stars James Woods as the president of a TV network on the look for the next big thing. Mixing technophobia and gore, Videodrome is a paranoid parable for the ages.
Splice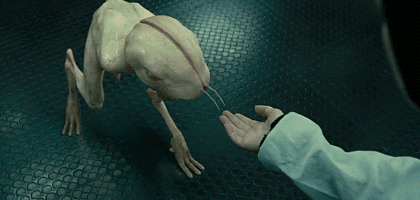 In Splice scientists create new life which evolves into a humanoid alien looking creature. Mixing strange sex and snow, with some heavy helpings of creature effects, Splice is all out Canadian gonzo weirdness.
Tucker and Dale vs. Evil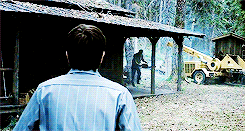 For a bit of levity, Tucker and Dale vs Evil turns the evil redneck trope on its head. With loveable redneck heroes, while the film has a lot of blood and guts, it's all very playful and fun.
Streaming: Amazon, Itunes, Shudder
Antiviral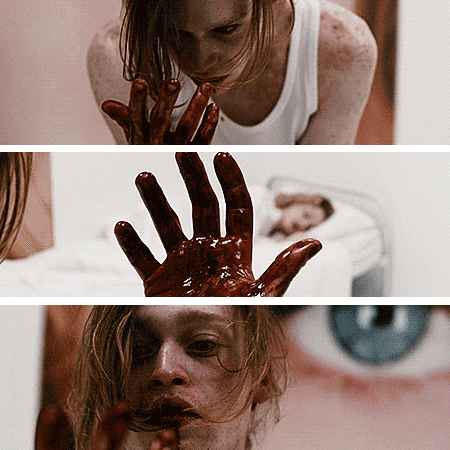 Antiviral is set in a not-so-distant future where people eat meat grown from celebrity stem cells and go to clinics in order to be infected with the venereal diseases of the stars. Not a good date movie.