The Third Edition of the Montreal Vegan Festival is just around the corner. Indulge in a plethora of amazing recipes, food stands and conferences this coming weekend starting on Saturday 5th of November, ending on Sunday 6th of November at the Bonsecours Market in the Old-Port of Montreal.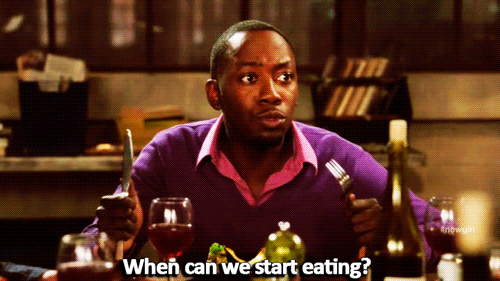 In the newly-designed layout of the Bonsecours Market, visitors will have easy access to cooking demos, which includes a bunch of free food to try out. Whether you are a full-fledged vegan, curious, or just simply hungry, this festival is made for you.
A big misconception of the vegan community is that it is centered around animal activism, and that is definitely not the case. Instead, the festival focuses on putting a spotlight on making healthy choices without compromising any of your tastebuds.
On top of all the food-tastings and demos, the Montreal Vegan Festival is delighted to welcome very special guest speaker Seba Johnson. The youngest ever Olympic alpine ski racer and the first black female to ski in the Olympics will give visitors insight into how being vegan from birth helped make her the athlete she is today. Also featuring in the conference series; Anita Krajnc, co-founder of Toronto Pig Save will enlighten all about her current court case for giving water to thirsty pigs, and Mi'kmaq scholar Margaret Robinson discusses the shared values of vegan settlers and indigenous peoples of Canada.
Co-organiser Élise Desaulniers describes it best:
After the incredible success of last year's event we've made some exciting improvements to ensure the best possible visitor experience. We're holding the festival over two days for the very first time and we've tweaked the layout so there's going to be more space to watch the cooking demonstrations and talks and enjoy what's on offer from the food stalls.

We cannot emphasise enough that Montreal Vegan Festival is an inclusive event for all. We're proud to have such an incredibly diverse range of guests from sportspeople to scientists, activists to authors. There really is something for everyone; whether you're vegan, interested in learning about the vegan lifestyle, or simply want to come and enjoy some delicious food!
For more information, follow the Montreal Vegan Festival, peep the links below:
https://www.facebook.com/festivalveganedemontreal
https://twitter.com/fvmtl
https://instagram.com/fvmtl/
http://festivalveganedemontreal.com/2016en/
Information for this article and main image courtesy of the Montreal Vegan Festival.