Warm up to this cozy seasonal anti-depression mix by Calgary producer Yung Nino.
Resident DJ at Commonwealth Bar & Stage in Calgary, AB, Yung Nino has played alongside some of the biggest names in the Canadian industry amongst others. He has the ability to spot a crowd and curate for any occasion, a talent not all DJs have. He likes to blend between funk, r&b and soul with the new wave of hip hop with a millenium twist to it all.
We asked him to put together a dope mix for our Podcast series and he delivered: a 45 minute mix, featuring most of his sick edits and true gems that will give you the urge to warm up on such a cool December. Yung Nino truly showcases his talent in this exclusive mix. You will definitely want to bump this at any time of the day and share it all around.
The 28th edition of the IX Podcast is now available via iTunes, Soundcloud and Mixcloud. Tracklist after the jump!
How would you describe Yung Nino in under 140 characters?
Yung Nino started as playing and sharing music for the homies, but now it's more about finding a personal & original sound and sharing it with as many people as possible.
When did you start making music ?
I grew up playing drums and learning basic musical structure when I was in the fifth grade, but drumming got me into all types of music, from Count Basie to Linkin Park to Prince to Rick Ross and Lil Wayne to 3 Inches of Blood to Daft Punk to George Benson (its literally endless). However, making music has been relatively new for me as it has been about 7-8 months since I have started using production software,learning the ins and outs and what not. However, it is steadily becoming something I want to pursue more and learn as much as I can about.
Describe your music using emojis
What is the last text message you sent (or received)?
If you could pick one gif that describes this mix, what would it be?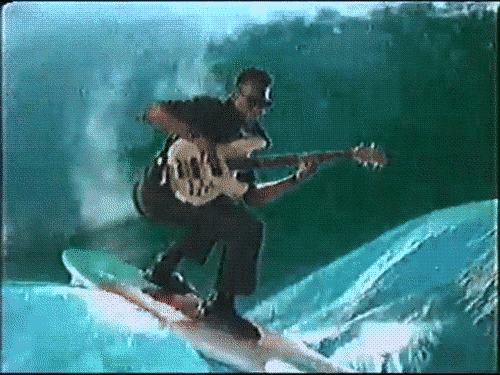 What are some of the things that inspire you to make music?
Music has always been itself an inspiration, however seeing some of my closest friends and peers pursue music as a career has been the biggest source. Whether it is seeing their hard work come to fruition, or joining them in the studio for hours and days on end working on tracks, mixes, practicing cuts and DJing, whatever it may be, it definitely drives me. It is also so lucky to be put in a situation where those that I'm close with are pushing me to be better with not just music, but life itself, and I can push them to be better as well in the same aspect – its mutual and beneficial.
If you have one thing to look forward to in the near future, what would it be?
Randomly going to Hawaii with my friends for a few days before the holidays. Oh, and unlimited food over the holidays as well. That probably tops all.
TRACKLIST:
Off The Wallstreet – Stro Elliot (Yung Nino Edit)
Art of Persuasion (Esta. Remix) – Alina Baraz
Stanky – Dr. MaD (Yung Nino Re-Drum)
Abroad – Losco.
Dont U – DJ Pump (Yung Nino Edit)
Summatime Fine – Mars Today ft. Esta.
W Hotel – Lakim
Got The West – Teeko & Mike Gao
Groupee Luv – WNTR
Nights (Feel Like Getting Down) – B. Bravo
Heartbreaker – Starship Connection
Serial killa x What would you do {dj pump edit} – Tha Dogg Pound
Girls – Joey Purp ft. Chance the Rapper (Yung Nino Edit)
All Night (Kaytranada Remix) – Chance the Rapper ft. Knox Fortune
Dance With Me (Mr. Carmack Remix) – Next
Misunderstood – Troyboi ft. Father Dude
Do it 4 U – Teeko
Despite the Weather – Kaytranada
Dapper – Domo Genesis & Anderson Paak
Close 2 U – Louie Lastic (Yung Nino Edit)
Love Somebody (Mr. Carmack Remix) – Ta-Ku and Wafia
#
Follow him on socials: