Wake up your senses to the IXclusive mix by Vancouver producer So Sus.
We've had our eyes on So Sus for quite some time now, featuring him on our THEFIX column as well as his newly formed collective called Crystals. He embodies excitement, and hard-hitting renditions through his music and we can't get enough.
We asked him to put together a dope mix for our Podcast series and he delivered: a 30 minute mix, featuring most of his sick edits and true gems that will give you the urge to jump up non-stop. So Sus truly showcases his talent in this exclusive mix. You will definitely want to bump this at any time of the day and share it all around.
The 29th edition of the IX Podcast is now available via iTunes, Soundcloud and Mixcloud. Tracklist after the jump!
How would you describe So Sus in under 140 characters?
I guess I'm just a weird Vancouver dude who maintains an unhealthy obsession with all things aural and has a passion for sharing sounds.
When did you start making music?
A few years ago in my first year of university, I started to spend less time playing games like Starcraft and just started putting that time to producing instead.
Describe your music using emojis
What is the last text message you sent (or received)?
To my mom: people should just be themselves. It's the most important thing, otherwise you're miserable. No Matter what is happening.
If you could pick one gif that describes this mix, what would it be? (post link or upload to giphy)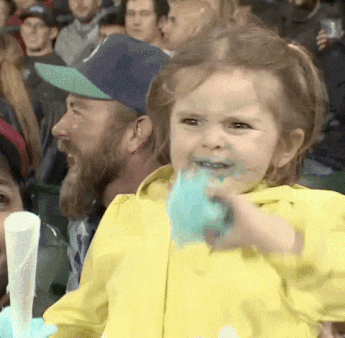 What are some of the things that inspire you to make music?
I've always liked older video game music (especially the Zelda: Ocarina of time soundtrack) and K-pop and I feel the playfulness in some of my music comes from that. But would have to say other artists such as Flume, Holly, Porter Robinson and Getter not just inspire me but generally make my brain explode. A big inspiration would have to be Living in British Columbia for the past few years. It has made me enjoy a darker kinds of music and I'd have to say the dubstep and trap influences I have are a direct result of living here.
If you have one thing to look forward to in the near future, what would it be?
Earlier this year I started a collective called Crystals and soon we will be having our very first event in Vancouver. It will be good to take the collective from url to irl and really engage with people on what we are doing. And also in April the collective will be releasing it's 2nd compilation. I also have some big collaborations coming up, with artists I never thought I'd ever be working with.
Tracklist
Mija & Vindata x R.Kelly – Better Flirt (Grinless Edit)
Baauer & just Blaze x Porter Robinson – Higher / Fellow Feeling (Ekali Megamash)
Halpe – Jade Tearz (So Sus Edition)
RL Grime – Aurora (NGHTMRE Remix)
A$AP Ferg x Flume & Rustie – Slasher Work (Gentz Edit)
Ducky – Hack the Club (Masatoshi Iimori Remix) [Grinless Edit]
Swedish House Mafia – Leave the world Behind (Elex Remix)
Dj Snake, 4B & Mija x Porter Robinson x Carly Rae Jepsen -Middle Languages (So Sus Edit)
Beau Demian – No Know
Yheti – Fresh
Drake – Child's Play
San Holo – We Rise (Grinless Bootleg)
Inverness & So Sus – Infinite Soju
Flume & Lorde x Graves & Myrne – Tennis Courts vs Tiger Blood (Dimbag Edit)
Myrne & Revazz – Chasm
Holly & Hounds – Heckler
Graves & Dreamer – Swisher
Konka – Arbiter
Someone Someone – Lruce Bee
Bauer ft AlunaGeorge One Touch VIP
Jack U ft Kai & Keith Ape – Mind (Ekali & Gravez Remix) x It G Ma
Outset – Reconciliation