Wanna get your feet in a pair of Yeezy Boost 350 v2 Triple White?
Off The Hook, your fave Montreal premium streetwear store is teaming up (again) with Frenzy, the most unique marketplace app to let you cop a pair of Yeezys through what they call a Dropzone event.
It's simple, you get the Frenzy app on your phone, sign up and then show up to the geo-fenced location between 9am and 11am. At a random time between those hours, the sale will appear in the app and you'll have the chance to cop yours and they'll ship to you in no time.
This is second Dropzone event in Canada and they are expecting 500-1000 people showing up to get their chance to cop a pair. We got the scoop on the location and
it's happening at Dorchester Square (between Peel & Metcalfe, North of René-Lévesque) this Saturday morning.
Think of this like a Pokemon Go -ONE TIME ONLY- event, yes, that's right. We decided to send over a couple more question to Tucker Schreiber, Frenzy's Product Manager, just to get a bit more clarification and he delivered. Scroll through our Q&A below and start planning your Saturday morning asap.
How would you describe the Frenzy app under 140 characters?
Frenzy makes it easy for you to buy dope stuff. Exclusive, limited release sneakers and streetwear drops straight from your phone!
What sets the Frenzy app apart from any other marketplace apps?
Frenzy is a mobile flash sales app and the first marketplace app of its kind.
For the consumer, Frenzy puts the hype of the best and most exciting product releases and experiences right in their phone – no more fighting crowds, standing in line, refreshing web pages or forgetting about a sale altogether.
For the retailer, Frenzy is designed to ensure that their biggest product drops are fast, fair and more exciting. A sales channel that doubles as a mobile app, it allows retailers and brands alike to create and execute a high volume sales event for their most loyal customers.
When did you start collaborating with Off The Hook?
We started working with Off the Hook in November of last year. Since then, we've been working together to push the boundaries of what retail experiences and limited releases can be. They've been a tremendous partner!
What is a Dropzone event? How did you come up with this idea?
Essentially a geofenced area, Dropzones are a virtual geographic boundary that contain a sale, accessed exclusively through the Frenzy app. We came up with the idea after seeing all the fun people were having with apps like Pokemon GO, and figured we could apply the same sort of experience to retail releases like this.
It's a much more exciting way to try and buy products than the typical raffle process, or, waiting in line for hours (if not days). With a Dropzone, you show up for a bit, and know very quickly whether or not you're walking away with a W (successful purchase) or an L (unsuccessful purchase).
We see a future where Dropzones could be used for much more than sneaker and streetwear drops!
What are your expectations from this Saturday's Montreal Dropzone event?
How would you describe people's emotions during a Dropzone event?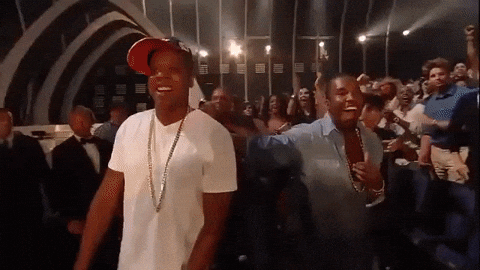 How many Yeezy Boost 350 v2 Triple White pairs will be available to Montrealers this Saturday?
A limited number will be available so best to arrive by 9am with the Frenzy app installed and your Apple Pay information complete
#
Photos courtesy of Shopify