This year is like no other when it comes to Osheaga, well for the most part.
One main thing that has changed is the location where the festivities happening on Parc Jean Drapeau. Due to the renovation of the tiny island south of Montreal, Osheaga will now be located in and around the Circuit Gilles Villeneuve. For someone like me, who has not missed Osheaga since its inception, this is kinda distabilizing, but in a good way.
Having previously achieved almost-perfect timing and organization to catch as many acts as possible on each date, I was a pro. Now I have a new challenge aka I will have to rethink my strategy this year, and this is what makes it most exciting for mre (other than catching some of the best acts of this year, of course).
All this to say, I am f*cking excited for Osheaga 2017.
Actually, this will be me entering the site, waltzing through the bridge towards Circuit Gilles Villeneuve: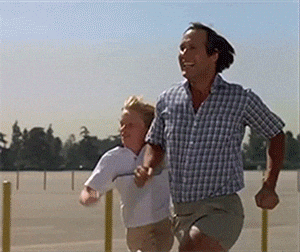 I'm sure y'all can relate.
According to my musical senses, the festival will start on a high note on Friday, everything will go up in flames on Saturday, and end off on a relaxing note for Sunday. You definitely want to pace yourself when it comes to extra-curricular activities on the first day, so you can survive on Saturday, which will be the heavy-hitter this year.
I've prepared a bit of a plan for myself and decided to share with all musical n00bs in need of a bit of inspiration.
First things first, you can/should download the Osheaga app on your device as of today and start fave'ing the acts you wanna catch so you can be prepared beforehand.
Start taking notes.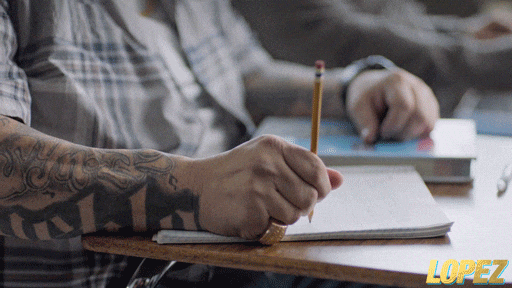 Friday
My personal goal is to catch as many as 15 acts, give or take. You can decide for yourself if you want to take it easy, get acquainted with the new location, go with the flow… however, if I have to recommend any albums to cop before hitting up the first day, I'd pick 4 notable mentions:
Geoffroy This dude has dropped one of the most buzzworthy indie albums this year, and he is from Montreal. Coastline is filled with gut-wrenching music that'll take you to places and back a changed person. I also know for a fact that once you've given it a few listens, the live renditions are even more noteworthy. We got the chance to premiere Geoffroy to the mainstream world a few years ago, before he got signed to Bonsound and we called it. He'll swoop you up and give you butterflies all throughout his live set using his enchanting fluttery vocal talents.
6LACK If you haven't touched this yet, you are either lost or in a deep coma. Get your fingers clicking and cop his debut album now, put it on repeat, it won't be long before you vibe out hard on this underrated artist. The R&B/Soul infused album is easy to digest, and definitely holds up as one of the best produced albums from an unknown artist this year. Do me a favour and listen to "Alone/EA6" once and try not to repeat it, you won't be able to. This will be his first time performing in Montreal, it will be special, it will be magical.
Sampha This dude made buzzworthy music this year, dropping his album Process as well as his collaborations on Solange's album. It's a double-hitter. You might want to pack an extra pack of tissues as you might shed a tear or two as he makes you want to release all your emotions publicly. You will also want to witness the silence he brings to a crowd as his voice pierces through all of our hearts during his set. An unbelievable talent, a must-see.
Lorde I personally thought she wouldn't succeed with her comeback, but I was wrong: she fucking nailed it. Don't base yourself on the first single off her Melodrama album, it doesn't do it justice. Listen to the entire album once, twice, even a few times, you'll get hooked guaranteed. There's something enchanting about Lorde that you just can't get away from. She'll be performing a ton of her new songs so you definitely don't wanna look like the idiot who's mumbling the wrong words, so do us all a favour and indulge in this witchery asap.
Some of the other notable names to mention for Friday are Tove Lo, London Grammar, Milky Chance, Russ, Zeds Dead, Justice, Glass Animals, BadBadNotGood, MGMT, and NoName.
---
Saturday
My personal goal for this day is to to focus on as many local acts as humanly possible. I also need to figure out how I will survive watching over 16 acts successfully. This will be the day you'd want to indulge as much as possible and hydrate yourselves while you do so. You want to also be able to squeeze in food at least twice throughout the day so pack those cliff bars to snack on. Her's my recommendation for the acts you must listen to in order to feel fully prepared for the Day 2.
Solange Definitely the highlight of this day for me personally. Her album took years to put together, and does NOT dissapoint. We might even get a surprise guest come on stage during her set. 'Nuff said.
Major Lazer
If you follow Diplo on socials, you know a Major Lazer show is nothing short of bangers after bangers. Even though you've probably seen them live various amounts of times, you know it's always a good time. Even if you are thinking about skipping it, their latest EP will 100% seal the deal for you… IT IS PURE FIRE!!!!! Cop it and try to listen to "Particula" one time, you won't be able to keep it off repeat.
Heartstreets
A personal favourite, not only because they are from Montreal, but because I got the chance to work directly with these two talented ladies during their come up. Our goal was to get them on a stage for Osheaga and I achieved this with them. A perfect mixture of r&b, soul, pop and some jazzy renditions will keep you alive as you indulge in their music. I also heard a rumour that we might get the chance to listen to some new material, including a song produced by Kaytranada. Don't miss out on this one.
Kroy Another one from Montreal. You might know her as one part of Milk & Bone, you might've read the interview we had with her last year, her debut solo EP took over the interwebs offering us pure dark and colourful music meticulously produced to give you chills at the right moments. Visually stunning and musically talented, you will absolutely dig her live set.
CRi
The one who made the most noise in 2016. We featured him for the first time in our Podcast series back in 2014, and it wasn't until last year that he became a force to be reckoned. The epic visuals he's released to accompany his pure ethereal music will just make you want to indulge even more. This will be a live set. If you haven't gotten the chance to get familiar with his music, do so now, what are you waiting for???
Men I Trust Men I Trust is a pop/electronic band we discovered who are from Québec City. We've gotten them on our radar ever since they released their debut single, and we were hooked right away. Simple and effective, they somehow remind you of the cool feel of the late 90s. Beautiful piano melodies, low fuzzy bass and the sensuality of the girls' voices that seamlessly blend together creating Men I Trust's unique cinematographic and picturesque sound.
Some of the other notable mentions for Day 2 are: Lil Uzi Vert, Daniel Caesar, Danny Brown, Le Couleur, Liam Gallagher, Majid Jordan, Men I Trust, River Tiber, Yung Lean and Father John Misty.
---
Sunday
Take the time to "go with the flow" on this day. Depending on how hard you went on the last two days, you might want to take it easy and let things slide as you waltz throughout the day. There's a mix of ~acts you've already seen~ vs. ~a ton of unknowns~, which makes it much more fun to indulge by surprise. Also, I bet 80% of the peeps will be staying static at the main stages to catch a close glimpse of The Weeknd, because, well, it's The Weeknd. I'm just there to watch him pull another one of his "moonwalks" live on stage: Shash'U This Montrealer is well-known for his classic funk and groove style, but with a twist. DJ, artist and Producer Shash'U has been making the rounds of the interwebs, doing work with Joyride Records and such. Don't miss out on his set.
Tommy Kruise 'Nuff said on Tommy Kruise. You do not want to miss out on his set, a heavy-hitter with the best execution.
Some notable mentions for this day include: Crystal Castles, Die Antwoord, Denzel Curry, Mick Jenkins, Nina Kraviz, Zara Larsson, Alabama Shakes and of course: The Weeknd.
#
Think we missed on some good musical acts to catch on these three dates? Let us know who on Twitter.
Photo by Aranxa Esteve on Unsplash