SZA came to Montreal to deliver a seamless performance as part of her CTRL North American tour, and I'm still buzzin.
You don't get it, this was the most talked about show for the last two months, as people were frantically trying to get their hands on tickets left and right, with little to no success. I was starting to lose a bit of hope as I scavenged any which way I could score a ticket for myself so I wouldn't miss out on this once in a lifetime experience.
You might be thinking: Nick, why you exagerating so much? I'm not. I am a proud avid fan of first tours, because you tend to experience these artists first-hand, in a low key/intimate environment before they blow up.
We all know SZA has definitely blown up and last night was proof in the pudding. We all did a double-take the first time we laid ears on her strong accentuated delivery on "Consideration" featuring none-other than Rihanna who shed a spotlight on the talented alt-r&b singer.
With her successful debut album on our laps, and a ton of endorsements including fellow Top Dawg Entertainment signees Kendrick Lamar and Schoolboy Q (amongst others) you know this is the real deal. Her debut full-length album CTRL delivers with bespoke lyrics marked by universality and hip-hop-influenced production that unfolds along notes of stripped-down soul and illuminating pop.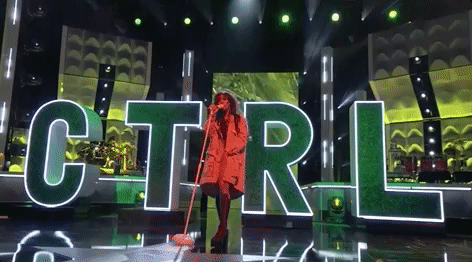 I managed to score myself a ticket, litterally 24 hours before the show date, but the Universe was clearly throwing wrenches at me: my festival season exhaustion caught up with me and I had a 48hours cold that smacked me accross the face, and the day of the show Montreal experienced one of the most brutal Rainstorms since the mega icestorm we had years ago.
All this to say, nothing was going to stop me from having this experience.
I showed up to the venue, stoned and with emergency kleenex in my pockets. I downed an energy drink as soon as i got in and went to check out the merch table until it hit me: Smino was setting up to open for SZA and I litterally had a That's So Raven moment.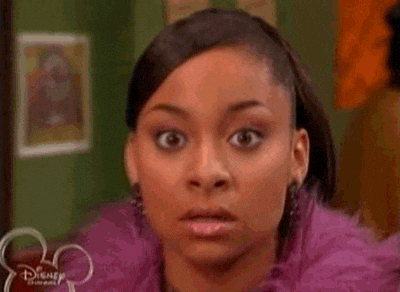 Not because I predicted the future, but more because I was convinced that we would not get the honour of seeing him live in Montreal for years to come. Smino's debut album blkswn has been one of my top favourite things to listen to this year, and you can just imagine the excitement that took over my entire mind, soul and body when I realized I was going to experience it live.
It was like I recovered from this nasty cold in less than 2 minutes, I swear.
I made my way to the floor area and grabbed a decent view of the stage as he started performing his set with a full band backing him. It was a sight to see: a lot of people knew the words to his songs, and we welcomed him with big roars as he delivered a jazzy rendition of his music with perfect live vocals.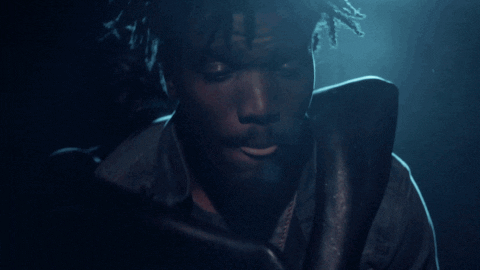 For those who are familiar with Smino, know that he has such as variety of weird vocal renditions which could be hard to translate into live. If you could blend (early) Chance The Rapper with Frank Ocean, you would sorta get what Smino is all about.
Although it was a short and sweet set, he was able to give us a glitzy/jazzy rendition of "Father Son Holy Smoke" to finish off his set. It was his first time in Montreal, and definitely not his last.
It was time for a smoke break.
30 somewhat minutes later, the venue was packed, people were waiting anxiously for SZA to come on as we all did some people-watching. It was not easy to remain in your own thoughts as we all waited impatiently for her to start her set. A girl in front of me even started scrolling through memes on her phone and I contemplated doing the same tbh. The worst part was the background music, which was playing on a very low-level volume… where was the hype???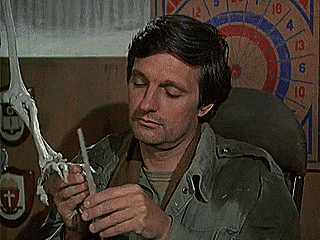 All of a sudden, 9:47pm hits and the lights turn off and the crowd started roaring for SZA to come on stage.
She started it strong with "Supermodel," the first single off her debut full-length album. The look of genuine surprise in her eyes when she realized that everyone was chanting along so loud gave her enough energy to start doing pirhouettes and high-kicks across the stage as she chained right into her next two songs.
The setlist for the tour includes 15-tracks, and we got an Encore, but more of that later. *Spoiler Alert* here's the entire setlist for the show:
As she ended the third song she asked her bandmates to give her a second so she could get on the mic and tell us how much she is thankful for being able to to tour for us fans and that this was actually the third time she was performing these songs live with her band.
Well girl, it felt like you were born to do this, so bless YOU.
It was as if she got inspired after every song because she kept on doing a few lines a capella renditions of some of her favourite songs before starting the next track. I had never seen that before, but it felt natural so who cares?
SZA was so comfortable on stage that it was hard to spot any flaws throughout the entire set. Although there was some technical difficulties at one point, she couldn't hear herself so she had the band start the song off again because
"it would drive me mad if we didn't do this right"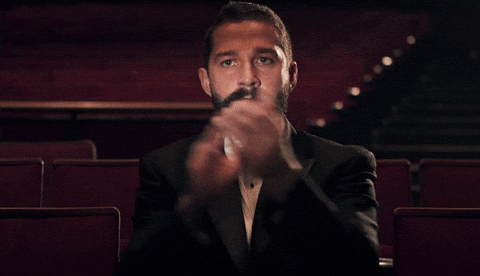 Some tall dude behind me was roaring the word "Torana" (Toronto?) all throughout the set and I tried to ignore at first, but also kept on asking myself "why is this dude shouting out Toronto?? what's the point?" until I realized he was actually screaming "Solana" – which is her actual first name and then it all made sense… but still: what was the point? As if she'd stop her entire set and come off, walk all the way to the back and high-five him for doing so lol smh.
As she announced the last song off her set, people were giving their everything to sing along and enjoy every last second of the song because we all knew that had to capture this moment as it would never come back in the future.
Her enchanting vocals, almost magical/natural and down-to-earth vibes were contagious. It felt like it was your homegirl next door performing songs in your living room, that's how good it all was. The lights came back on and people chanted for her to come back for an encore, and guess what? She came back. She thanked us for being so devoted and apologized for not having anything else ready for us so instead said:
"I don't have anything else ready, but let's turn up anyways"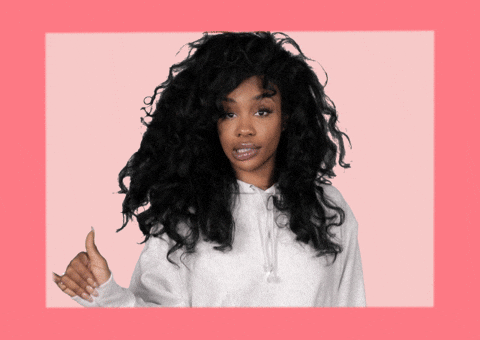 Her bassist started the utmost popular riff of "Bodak Yellow" and low-and-behold, SZA started singing along with the crowd as she pulled dope dance moves on stage.
That was it folks. I was extremely satisfied, and felt like I had revived myself from this nasty cold I had as she gave me life throughout her set. If you are in any of the next stops below, you should 100% consider doing whatever it takes to get your hands on a pair of tickets to go see her live, you will NOT be dissapointed.
Here's the rest of the tour dates in case you were wondering:
08/23 – Toronto, ON @ The Phoenix Concert Theatre *
08/25 – Boston, MA @ TBD *
08/26 – Brooklyn, NY @ Afropunk Fest
08/27 – Philadelphia, PA @ Theatre of Living Arts *
08/29 – Grand Rapids, MI @ TBD *
08/30 – Detroit, MI @ Saint Andrews Hall *
08/31 – Chicago, IL @ TBD *
09/01 – Minneapolis, MN #
09/03 Lawrence, KS @ Granada *
09/05 Lincoln, NE @ TBD *
09/06 – Denver, CO @ TBD *
09/08 – Las Vegas, NV ^
09/10 – Sacramento, CA @ TBD *
09/12 – Santa Cruz, CA @ TBD *
09/13 – Eugene, OR @ Wow Hall *
09/14 – Vancouver, BC @ Commodore Ballroom *
09/16 – Portland, OR @ TBD *
09/17 – Seattle, WA @ Neptune Theatre *
09/19 – San Francisco, CA @ TBD *
09/21 – Phoenix, AZ @ TBD ^
09/22 – Tucson, AZ @ TBD ^
09/25 – Los Angeles, CA @ TBD #
09/28 – New Orleans, LA @ House of Blues ^
09/29 – Dallas, TX @ TBD *
09/30 – San Antonio, TX @ TBD *
10/01 – Austin, TX @ TBD *
10/03 – Houston, TX @ TBD *
10/07 – Miami, FL @ TBD ^
10/08 – Tampa, FL @ TBD *
10/09 – Atlanta, GA @ The Tabernacle *
10/11 – Greensboro, NC @ Cone Denim Entertainment Center *
10/12 – Charlotte, NC @ The Underground *
12/08 – Norfolk, VA @ TBD *
12/09 – Baltimore, MD @ TBD *
12/11 – New York, NY @ Irving Plaza *
12/13 – Cleveland, OH @ House of Blues *
12/15 – Indianapolis, IN @ Deluxe at Old National Centre *
12/16 – Louisville, KY @ Mercury Ballroom *
12/17 – St. Louis, MO @ TBD *
* = w/ Smino and Ravyn Lenae
# = w/Smino
^ = w/ Ravyn Lenae