It might be getting a bit colder, but Summer isn't over yet…
We've had our eyes on BVRGER for quite some time now through various submission platforms, featuring him on our THEFIX column, so we hit him up to do an IXclusive mix for us. He embodies emotionally-striking, well thought-out productions with detailed snares and clap-backs. We just can't get enough of this triple threat singer/songwriter and producer.
We asked him to put together a dope mix for our Podcast series and he delivered: a 30 minute mix, featuring most of his originals, edits and a few surprises. You will also hear his latest single "Miss Call" which represents his newest venture into "Future Sounds," a true tune that will take your mind to places you've always wanted to go. All the rest is one true gem after another, so the mix will definitely give you the urge to bump your neck non-stop. You will definitely want to bump this BVRGER mix at any time of the day and share it all around.
The 31st edition of the IX Podcast is now available via iTunes, Soundcloud and Mixcloud. Tracklist after the jump!
How would you describe BVRGER in under 140 characters?
A dream chasing individual that tries to live off of vibrations in the air.
When did you start making music?
I started quite young, around the age of 12, with a small drum machine trying to emulate the producers that were big at that time like Pharrell, Timbaland and kanyewest until i received my first computer and started using DAW's.
Describe your music using emojis
What is the last text message you sent (or received)?
i recieved: it's confirmed!
i answered: See you there.
If you could pick one gif that describes this mix, what would it be?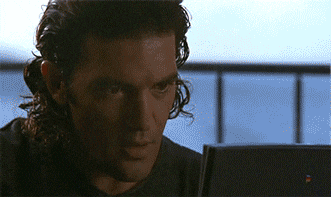 What are some of the things that inspire you to make music?
I get influenced a lot by the environment i'm in and the vibe of the people i'm with but mainly by Sounds. i visualize them in a detailed way so every time i start making something new is like i'm painting. That magical and unique feeling is what inspires me.
If you have one thing to look forward to in the near future, what would it be?
It would be working with talented people around the world, learning new things and getting excited everyday because i do what i love.
BONUS:
https://soundcloud.com/bvrgerflipper/