Breaking-out, in any kind of sphere, has always been a challenge, especially if you are a female, especially if you are a female who is also POC, and if you'll add being LGBTQ… Well, you can almost forget about being on local promoter's radar, especially when it seems like a male-oriented DJ industry.
Here comes INTERSESSIONS: a Canadian movement to create an Inclusive Sound Initiative: Providing Safer Spaces For Women + LGBTQ+ Folks to explore sound through DJing, music production & more –
They came up with the most brilliant idea to date: a google spreadsheet with basic information on local Djs who identify as Women, Femme and non-binary for potential bookings. It's been served on a golden platter, and it's so easy to use you'd be dumbfounded if bookers didn't take advantage of this.
More on this below, but here's a bit of background.
A good example of mainstream trash is the 2015 film We are your Friends (a not wholly inspiring piece of cinematography) featuring Zac Efron, comes to show just that: women in the EDM scene are viewed as consumers, objects, but hardly (if ever) as producers.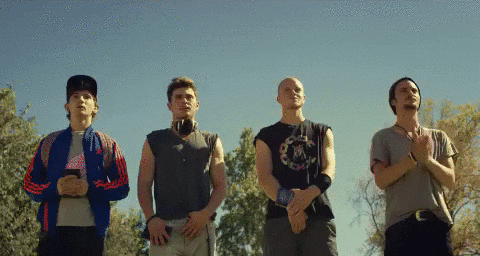 Music journalists are trying — now more than ever — to figure out the cause to the lack of female DJs out there, especially since DJ duos such as NERVO, KREWELLA, and ICONA POP did gain global success and recognition in the mainstream. Why is it that while the industry is overflowing with prolific male DJs, there seems to be an image of only a handful of women who made it?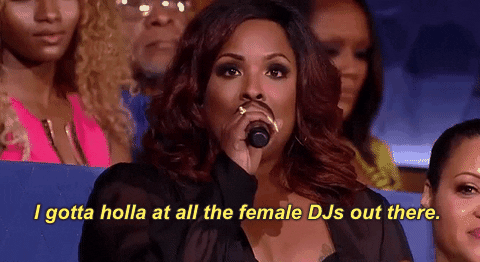 DJ Mag decided to make a brave move and venture out there, in an attempt to figure out why — with the exception of DJ duos KREWELLA and NERVO — is the industry, majorly, dominated by millennial white males. The mag asked anyone from Borgore to KREWELLA, and the greater number of the answers were, in all honesty, quite laughable.
Borgore — dubbed in the past as the most hated man in the EDM scene — claimed with certainty that women just don't get into EDM as much as men do, which consequently means there are generally less female DJs out there. Pardon me, Mr. Borgore, but last EDM concert I went to (at a dingy club in Toronto) had a 'shocking' number of women… So I think it's safe to say you don't know what you're talking about.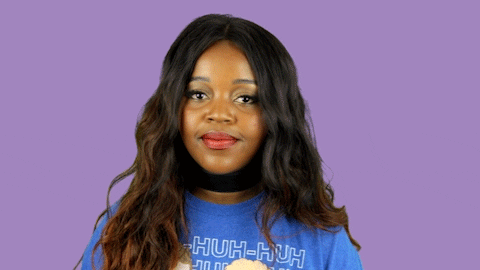 The most honest answers came from the female DJ-ing duo KREWELLA who remarked that the music industry is filled with double-standards and sexism. They added that as a result women are afraid to put themselves out there, feeling that there will be very little support for them in an industry that seems to be more focused on hindering female DJs than promoting them.
Dutch DJ Fedde Le Grand spoke from experience and shed some light on the matter when he admitted that there are quite a few female DJs out there, but its up to the promoters to book said DJs, and for the fans to buy their albums (and attend their concerts).
Whichever the reasons may be, it is clear that
1) The music industry is male-dominated (no news there),
2) Women are not taken as seriously when they try to venture into it, and quite often have to work twice as hard,
3) Women, POCs, non-binary, and minorities must have the support of their fans and venues in order to become successful, or even noticed.
This is where the brilliant project INTERSESSIONS — launched by CHIPPY nonstop and Cindy Li — comes into play.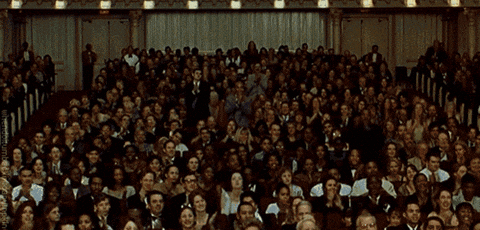 The project is based

on an inclusive sound initiative: Providing safer spaces For Women + LGBTQ+ Folks to explore sound through DJing, music production & more.
To kickstart the project, they started by putting together a Google Spreadsheet for Toronto women and anyone who identifies themselves as femme or non-binary. The aim of the list is to create a safe space for all those interested in DJ-ing to share their information, on top of providing venues owners and promoters categories of electronic music genres so they can reach out easily and (hopefully) booking more female performers for their gigs.
This list was shared tremendously by allies and supporters of this movement, but it also came with some backlash. The controversial list made a wave across the nation and inspired other cities to come up with their own lists as well.
How it works: you've got a bunch of electronic genres and the DJ name under corresponding lists with simple data such as email and booking info. The list is protected from trolls, so you can feel free to reach out and ask your name to be added to the list, or that of a female DJ you think should feature on it.
Booking agents, promoters, club owners are all invited to look into this huge list of potential bookings and reach out as you are trying to fill your night. It's as simple as that.
For more information you can read this post written by CHIPPY nonstop, along with the list for Montreal and Toronto. There are also lists for Vancouver and LA that popped up recently.
Don't forget that you can compile your own registry of your local talent should you find yourself living outside either metropolitans.
Support your local female talents.
#
Main Photo by Hanny Naibaho on Unsplash