We've all spent countless hours stalking cool instagram feeds because the photography was impeccable, but have we ever tried to get to know these photographers on a personal basis?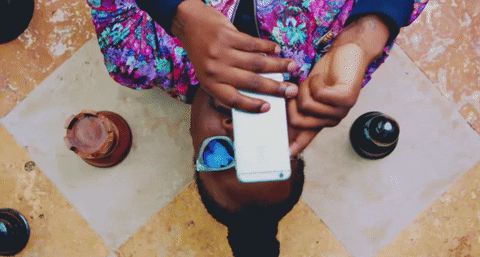 Here are seven amazing photographers whose photos will blow your mind.
Nick Le is a photographer located in Ottawa, Ontario. He began his photography journey two years ago after taking a trip to Los Angeles, California and documenting it through photography. He learnt how to take great photos through Youtube and learning from other photographers. He expresses that he strives for creative shots and he usually visualizes his shots before going out and taking them. Nick is more of a streetwear photographer. He also expresses that every shot and all the work you put into this shot, is a story all in itself. A piece of advice from Nick is, "to continuously create even when you don't feel like it".
Kyle is a photographer who originally began his journey in Montreal, but recently moved to Toronto. Kyle began taking photography seriously after purchasing his second 50mm lense last year. Trial and error was the best way Kyle learned his photography skills. He enjoys creating genuine connections with his clients; he states that most of his photos revolve around eye contact and body language which usually means the subject is comfortable and this is what he aims for. Kyle is more of a portrait style photography but also loves anything that is cinematic. A piece of advice from Kyle is, "just go out and shoot as much as possible" and to "create your own world".
Nicole is a photographer located in Toronto. She started taking photography seriously at the young age of 13; when she owned her first camera. She began learning her skills from her father who is also a photographer; then she branched out to other photographers and professionals to broaden her knowledge even more. Something unique about Nicoles photography is that she enjoys blending creative writing and/or poetry with her photographs. Nicole states that photographs really do tell a story because every little thing within a composition has meaning. A piece of advice from Nicole is to, "stop comparing yourselves to other artists" and "you can only improve from where you're going".
Curtis is a photographer located in Vancouver. He started taking photography seriously right before he attended Georgian College in the digital photography and imaging program. The way Curtis learnt his photography skills by just continuously going out to do shoots and such. His favorite type of photos to capture would be nighttime photos. He believes photos can tell stories because whenever somebody looks at a photo it makes them think of something and they can also make their own stories while looking at photos. A piece of advice he gave is to "create for you and make the art you want to make, nobody can be you except for you!".
Sophie is a photographer from Montreal, Canada. Sophie started taking photography seriously only this year, and she continues to learn every day on her own by continuously practicing. Sophies favorite photos to take are portraits because of the connection you make with the people you're taking the photographs of. The vintage vibe of her photos are what make her photos unique to others. A piece of advice from Sophie would be to "create a bond with the model, to give them a sense of comfortability with you for the best results for your photos".
Julia is a photographer located in Ottawa. Julia dove deeper into photography in 2015 with the purchase of her very first DSLR. Julias way of learning to take photos was through trial and error and by going on photo walks and testing out new perspectives and situations. She believes that her personal perspective is what makes her photos unique from others. A fun fact she gave was when she attends Instagram events everyone takes photos of the same thing, yet everyone has their own unique spin on their photos. She also believes that photos can have so much power, they can simply just take you back to a certain memory, conjure feelings and much more. A piece of advice she'd give is, "get out and shoot as much as possible".
Jack is a photograper located in Ottawa. He began taking photography seriously in the beginning of 2017. What sparked his interest in photography was his yearbook class he took in the 9th grade, which also taught him a lot of his basic photography skills. He does not have a favorite type of photography to take, it varies and switches month to month, but as of right now his favorite would be portraits. He also believes every photo tells a story, sometimes more than others. One unique thing about Jacks instagram that will make you want to check him out is his captions, they're mostly unrelated to the photo but always there to make you laugh! A piece of advice he has is, to get out there. Also, "gear does not matter! .. Don't let anything stop you!".
Don't forget to check out all these amazing photographers and go show them some love.