The emerging Quebec act, proudly representing the Plato Hess of Montreal, FouKi is a force to be reckoned with. I got the chance to attend the celebration of his latest album launch for Zay, a particularly dope album that truly represents what Montreal (and Quebec) rap has to offer this year.
The day after 4/20 celebrations, I woke up groggy, blurry, but immediately snapped out of it when I looked out the window and saw a glimpse of the sun.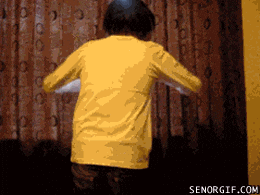 It's so typical of us Montrealers to instantly get excited at the sight of warm weathered spring, and even though it was just 8 degrees out, I suddenly had the urge to wanna go to a terrace, park, or anywhere outdoors to start prepping the mood for the album launch.
We ended up on the top of the Mont-Royal, blunt rolled using Frontwoods (an alternative to Backwoods) and a typical12-pack of Pabst Blue Ribbon to quench the thirst.
Before we knew it, it was 7pm, light still out there, and it was time to head out to the spot as we did not want to miss out on getting our fingers on that free pizza for the first 100 people that showed up.
Little did I know, that FouKi was some sort of master pizza maker. He even qualified with his team at No 900 to go compete in Las Vegas.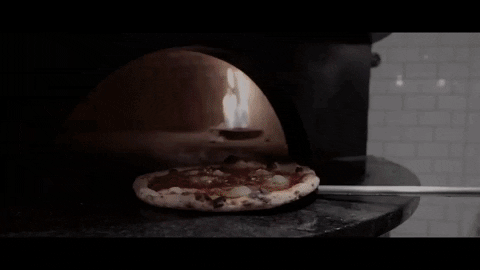 We showed up, finished the 12-pack, and fast-walked to the venue because I felt like my bladder was about to burst, I needed to break my seal.
I get in to the spot, got single-handedly checked by the bouncer while others passed by without getting checked (he literally peeped every pocket and even smelled my cigarette pack) and all I wanted to do was urinate.
The place was already flowing with peeps, so we went straight to the bathroom to let it all out before we got in line to score some pizza.
Once the margherita pizza was ate, we went back in just in time for the first act.
There were 3 openers before the big show, starting with Vendou, another local chap, straight from Montreal.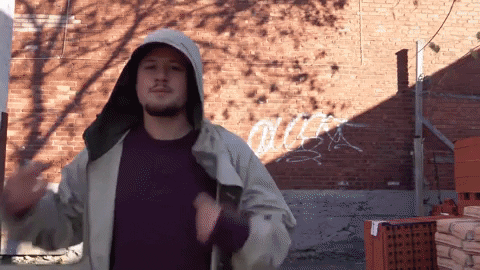 Vendou released his debut solo EP titled Doux Or Die about a month ago, and is rightfully utilizing this platform to showcase his talent.
I had never heard of him before, but he immediately caught my attention when he started performing. The sound was clear, crisp with his resonating vocals and articulation that did not muffle one word he uttered on the mic. His productions revolve around the realm of bedroom/backpack rap, laidback and cloudy with a huge focus on lyrics.
I quickly learned that his specialty is play on words. As I scrolled through just the titles of his tracks, and watched him perform them on stage, it was evident that he was a true rap poet in all of the sense of the word.
He even dropped an a capella freestyle, in spoken word format, and tripled in speed mid way to transition into the next song. Impressive to say the least.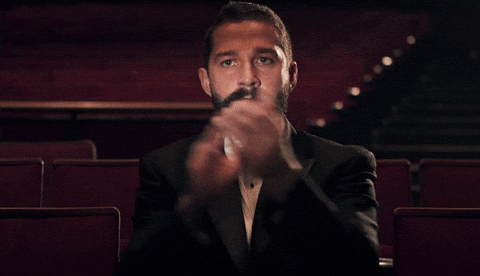 As soon as he was done, he introduced the next act, Kevin Na$h, who was already on stage and immediately started performing, no intermissions needed.
Fellow Montrealer Kevin Na$h took to the stage to deliver a big performance (for such a small person) –
He dropped his project Pure Fiction at the end of 2017 and is riding the wave of his own style, backed by Quiet Mike who produced for him, as well as FouKi.
Next up was Mike Shabb who took to the stage, the current Montreal buzzworthy act that everyone in the industry has their eyes and ears on, to see how he evolves, getting signed very early in his career.
I finally caught glimpse of what he has to offer on stage, having written a few articles and even an interview since he got on our radar last year. Halfway through his set, the place started smelling like a hotbox of OG Kush, and I can't lie and say that it wasn't tempting to light it up as well.
The whole time I was people watching, all I could see was people shazaming these songs on their phones, which is a good sign, because people usually don't really care much for the opening acts.
This only meant that the show was already a success.
We finally got an intermission after Mike Shabb, with some smooth, danceable tunes played by Quiet Mike on the decks.
I was moving.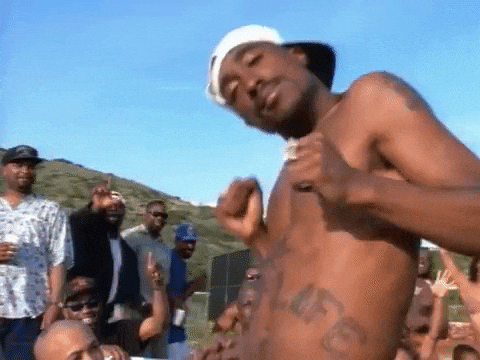 After a quick smoke break, we scored some good spots to peep as FouKi got on stage to finally perform for us.
Backed by his producer (and live DJ) QuietMike, they both protrude an energy that feels unstoppable. FouKi is a true lyricist in all of its forms, proclaiming high intensity messages through soft spoken, melodic delivery and attaching humour with introspective message layered over trap and reggae influenced electronic beats.
This duo ain't typical, navigating over the dynamic triangle of influences coming from Europe, USA, and Quebec all in one melting pot of unique vibes to live by.
Performing all of his popular tunes, including some that are only available on soundcloud or youtube, it was more than satisfying for an emerging act.
FouKi brought out a surprise guest: Koriass, who's signed to the same label, as well as Jam from Alaclair Ensemble, which caused quite a ruckus to the point of the ground shaking from people jumping up and down with excitement.
The overall vibe of the evening felt larger than life, a breath of fresh air for the Quebec rap scene. High quality production, with a branding that is meticulous and on point. They all deserve much more than just local creds. If I am right about it, FouKi, alongside his fellow openers, might take Quebec and elevate it on the international map.
Let's hope so, at least.
All the acts are ones to watch in 2018, check out the links below to get started:
https://soundcloud.com/ph-vendou/sets/doux-or-die
https://soundcloud.com/fou-ki-g-res/sets/pre_zay
https://soundcloud.com/mikeshabb
https://soundcloud.com/kevinnash47/sets/pure-fiction