Disclaimer: The views and opinions expressed in this article are those of the authors and do not reflect any other organization, committee or other group or individual. Most of the content was put together for comic relief and none of the activities mentioned below are recommended in any way shape or form.
Also, be aware of the offensive language. Readers discretion is advised.
---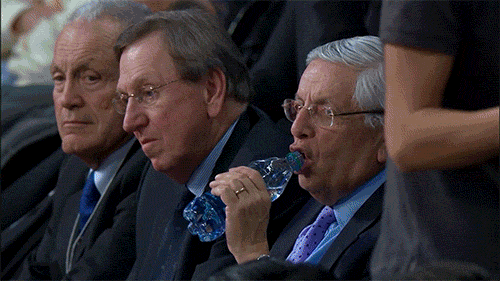 I am currently sitting here writing this with tears flowing down my cheeks. Not because I am reminiscent of this past wild weekend, but because I am living the most intense delayed hangover where my body literally shut down on me for 12 hours.
This year's Osheaga Festival was a great success. This will be the 12th year I go to the festival, the second edition on Ile Notre Dame while they're renovating Parc Jean Drapeau.
OSHEAGA DAY 1
I was all ready and packed to survive the entire weekend as seamlessly as possible: shaffing cream, reusable water bottle, napkins, granola bars, deodorant, ponchos, face wipes, sunglasses, my 35mm camera, two battery packs, and the list goes on. I was going with my ride or die Sebastian, who usually assists me throughout the weekend.
It was a weekend warrior situation we were getting into.
As we headed down to the site making our way down through the bridge, we started betting on this year's trends:
For men, it was the return of the Hawaiian shirt, buttoned down to show some chest and high-socks. For girls? It was the least possible clothes as possible, aka pantie-style swimsuit bottoms with transparent pants/shall over it.
We didn't need to familiarize ourselves with the site as we experienced it last year, so it was game-time right away. Copped some beers and headed to catch Alex Cameron on the Scene de La Vallee. It was the perfect spot to meet up with other peeps while we sipped(chugged) on beers to get the party started. Alex Cameron gave us an okay set, with some vocal pitch issues, but nothing that anyone around me noticed really. They finished off their set on a high note and got us pumped while jamming to the upbeat song everyone knows.
Our stomachs were starting to bubble, our bodies feeling the effect of the beer, so we headed to the Ile Apple Music (the floating stage) to check out Walker & Royce. We let loose, took some shots of vodka, got somewhat wet, and danced the day away surrounded by other party-goers.
We decided to walk to catch Machinedrum in the Serre Perrier. but got mega distracted and ended up at the scene Verte, so we sat down to have 3 cigarettes in a row while a band/group was playing on stage, even though the program had nothing going on that stage at that time (???).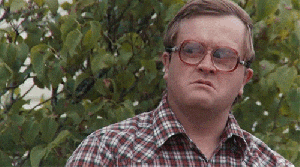 Time was ticking away, and it was finally time to head out and catch Rex Orange County on the other side of the site, so we made our way through the crowd, under the scorching hot sun, praying to the sun gods that I wouldn't faint right there and then. Rex Orange County ended up giving one hell of a show, as I had listened to his music quite a lot, and felt things when he performed EXACTLY like on the album. It was chill-binding, so I lit the first joint of the day to try to forget the fact that I was melting.
We decided it was time to let loose even more so we chugged some more and headed back to catch Smokepurpp, who was just getting started with his DJ/Hypeman playing some dirty trap music, giving me the urge to break it down: which I did. I couldn't hold myself back so i bent over and started twerking while feeling the music and getting into the groove of things.
During the show, I spotted a dude behind me crying while messaging someone on his phone, tears flowing down his face and all… Wasn't sure if I should ask if he was okay or not, so I didn't… but it made me think of something: it was surprisingly easy to call and text people this year, there were no issues with network access and that was hella dope to say the least.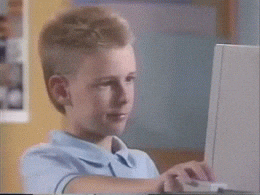 I also realized something else: all or most of the shows we were gonna catch today were literally at Scene Verte and Scene de la Vallee, which made it easy to make our way back and forth. Once we realized this, we took the time to pop our first amphetamine enhancers and headed right to go to catch Rae Semmrund. Once the show started, that's when it all kicked in… so hard that I started to forget who I was and where I was. I needed to hear "Guatemala" so badly and as soon as it dropped I lost my shit, didn't care that I was sweating bullets and started to feel like I was in that club scene in Black Snake Moan, dancing in slow motion and giving it my all.
Now the party had started for real. We headed out to catch Lykke Li, made our way through the front left to catch a good glimpse, and got there as soon as she started so timing was perfect on this one. Lykke Li's performance was outstanding. Her presence on stage, mixed in with the visuals made it similar to an out of body experience. She performed all of the old and new songs, perfectly satisfying our musical taste buds to the tee and making me feel nostalgic about the good times I had clubbing to her music.
Once it was done, we ran back to catch James Blake, and got surprisingly really close to the stage, probably because everyone was at Travis Scott instead, and as the fireworks came on, he walked on stage and gave the BEST PERFORMANCE OF THE DAY. His vocal control was out of this world, and his music just pierced through my body giving me all types of chill-binding feelings. It was so intense that I started imagining I was a firework. I couldn't wrap my head around how good his performance was, as we headed back to catch some Travis Scott and got caught in the whirlwind of things.
Security guards were deviating us towards the bridge to go to the metro, stating that Travis Scott had cancelled his show last minute and that he wasn't coming on.
Deliberately fucked, we decided to make our way back, disappointed at the fact that he had cancelled, and as soon as we reached the metro, we could hear Travis Scott come on stage in the distance… and that's when we realized we got fucked over, hard.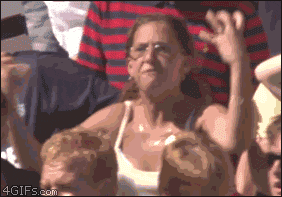 ———————————
OSHEAGA DAY 2
Woke up still probably wasted from the night before. could not (for the life of me) put any food in my mouth. I had a hard time chewing on a granola bar, nearly vomiting because it felt like I was chewing on sand. I took a shower, got dressed like I was going to Miami Beach Florida knowing tat it was raining outside.
Tried to eat some more while on my way to Osheaga, gagged hard and gave up. Had some sips of Aperol Spritz at a friend's house while prepping to head out.
(shoutout yasmine)
We decided to head out to Osheaga by metro, it was 28929 degrees out, and our theme of the day was quoting @Mr_Boris_Becker to everyone we met up with throughout the day.
Fosuley, Pocos Man, Air Force, Do you Speak Engliss?
Let's just say our crew got really pissed at us towards the end of the night since Seb and I wouldn't stop. There were definitely more people around today, and as we walked past Milk & Bone's second set of the weekend, we headed to catch Alvvays next to the "Grande Roue" while drinking more beers, taking pics, chilling around and feeling the vibes.
Once the show was done, we headed to catch Kali Uchis and got good spots to watch her perform all of her best songs off the album, making my heart beat faster while I watched how beautiful her presence on stage was. For this, it was time to light the first jigg of the day and so we did.
Headed back out to catch Allan Rayman, performing his first festival set in Montreal. None of the people I was with knew who he was really, but I was adamant to show them how sick his presence and vocal control live was. The standout from his show was the insane electric guitar, which took over our earbuds so easily and beautifully. It was chill-binding.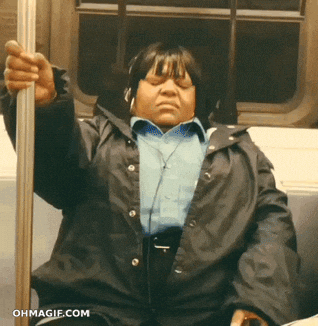 We missed Chippy Nonstop's set to catch Loud instead at Scene des Arbres, Quebec Rap superstar. He gave an off-the-rocker show, and it was packed with fans singing the tunes out loud. Definitely a moment to cherish, being from Quebec and all. Once done, we had to head out to Scene de la Riviere for the first time to catch Khalid. We walked through some sort of forest and then a bridge and ended up detouring with my ride or die to the bathrooms, the worst ones. We lost half of our crew in the process, but when you gotta go, you gotta go.
We finally reunited with the peeps we were with miraculously and had some time to drink some more brew while watching Khalid from afar.
Sebastian was frantically walking around yelling "why am I still here" and that's when I knew it was time to pop-lock and drop it. Around 8pm, when the sun started setting and a cold breeze started shifting through us, that's when it all kicked in. I totally felt like shitting my pants (but in a good way) as the wind struck my body and chills creeped up all over.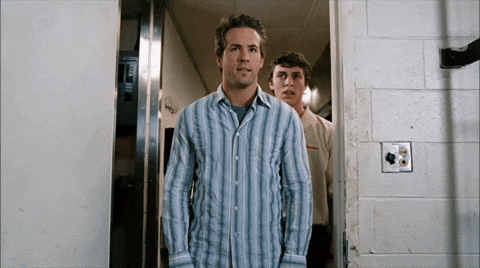 Anderson Paak sounded soooo good on stage. People were hyped up all throughout the show, while I was thinking to myself if there were actual sound technical difficulties or not: his vocals sounded faint and really filters during some of the drops and chorus sections, but none of my friends noticed so I just went with the flow. Took another one as we headed out to catch Tyler the Creator, who played an outstanding performance at the Scene Verte. The entire crowd was chanting along as he dropped his most successful tracks, except one very important one: Yonkers.
He ended the show without even a mention of it. We could hear the audience chanting to ask him to play it, but he completely ignored it… weird.
At this point, I realized how I have not eaten any real food since the day before but couldn't even fathom the idea of putting anything in my mouth so I skipped right through to after party on an empty stomach.
———————————
OSHEAGA DAY 3
Woke up with sharp pains in my stomach, tried to go the bathroom and literally shat liquid (TMI, I know) – I was also finally hungry, so I took the time to shove 3 types of sandwiches down my throat as we headed out through the extremely hot and humid weather.
It was undeniably HOT, like disgusting levels of hot. Not a great feeling when you're still on a debauchery binge for the third day now. Stocked up on beer, and tried to deny the fact that I should probably slow down because every single sip felt like someone was stabbing me in the stomach, and twisting the knife slowly.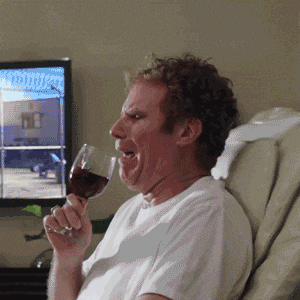 The first show we caught was Noname on Scene de la Vallee. We arrived midway and caught a good glimpse of the good vibes she was emitting, confirming that I'll be okay for the rest of the day. Once done, we headed out to catch Shash'U at the Selle Perrier, but the lineup was way too long so we skipped as fast as we could to catch Goldlink instead. Lit two joints back to back and put a small towel on my head to try to avoid getting 3rd degree burns on my head from the hot sun. He gave a dope show, with an outstanding presence on stage with perfect music to hype the crowd into his groove.
I was sipping my beer so slow, that it became hot and muddy pretty quick as I was pretending to enjoy while not gagging at every sip I took.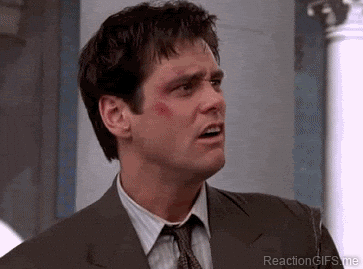 The next shows were set on the other side of the site, so we headed down to the big fountain in between Scene de la Riviere and Scene de la Montagne and decided to catch a glimpse of Tash Sultana. It was my first time seeing her live, and I immediately got hypnotized as we head much closer to the stage watching her go into a trance during her one-woman-show. Tash Sultana immediately became my big crush of the weekend, as I watched her beatbox, play multiple instruments and making us vibe so purely throughout her set. Truly magical to say the least.
We decided to pop our first one of the day and headed out to catch the cute Dua Lipa play her extremely catchy tunes, and low-behold, everyone was there too. Once "One Kiss" came on is when I started feeling it kick in and I lost it. I let go of all my inhibition and started belching the lyrics so loud that I probably bothered people around me but didn't give no effs.
As I look to my right, I caught my ride or die Sebastian eating a poutine, and could not even fathom the fact that he could eat anything after everything we've ingested all weekend.
But how?
It was time to head back out to catch Post Malone on the other side, as we made it through the crowd, I decided to roll another jigg standing up as I was sweating so much I could fill a bucket of water entirely. We separated from our crew as I followed Sebastian to catch The National,
and MAN was that the best fucking idea ever.
The melancholic presence of the lead singer was out of this world, keeping me focused on his every move as his vocal delivery pierced through my ears and down the back of my spine throughout the show. He even got close to our side of the crowd and sang over the railing, until he decided to jump in and walk through. I didn't hold back and held his shoulders in my hand and shook him as he was completely and utterly wet from his sweat, it was a fucking moment, let me tell you.
Once done, we met up with our crew again and headed out to catch Brockhampton, the new super boy group of the moment making the rounds of the interwebs throughout 2018. They gave and insanely hype show, with the crowd going nuts at every single drop until the came for an Encore at the end.
This would be the last show of the night, and I still felt like I could go on for hours and hours.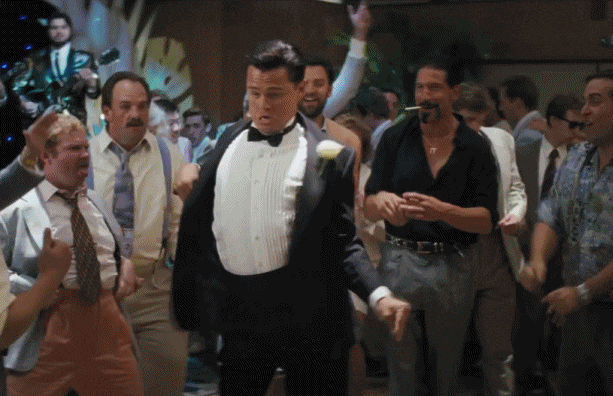 As I headed back home, I realized how pleased I was on how the weekend rolled out. Although the line up seemed very mixed feelings for a lot of people, the program team did a good job catching the best emerging acts of the year and definitely delivered an outstanding production throughout the weekend…
…except for what happened with Travis Scott…
sigh.
#
Main photo courtesy of Osheaga's press release.