Montreal still has some hidden gems roaming through its alleyways, and IDKCHARLIE is one of them.
Originally from Belleville, the emerging nu-wave rapper has been making the rounds of the interweb by sharing tunes that emit a dark overtone that is almost always relatable due to the nature of the lyrics. IDKCHARLIE's latest single "Demons" is an upbeat, synth-heavy track produced by Oliverislost.
Come through a night of drugs and lust as idkcharlie finds a girl and they fight their demons together.
Listen to the latest single "Demons" and scroll through our Q&A after the jump:
How would you describe IDKCHARLIE under 140 characters?
Idk, I'm all over the place, I don't really have a sound, I just like making music that I can vibe to.
When did you start getting involved in music?
I started playing drums and guitar as a kid, played at school mass, and just always liked making noise. I didn't get into rapping until around 14 when I started a group with my homie. And since then I've started producing and really focusing on making music that truly represents who I am, and where I'm at in life.
If you could describe your music using a gif, what would it be?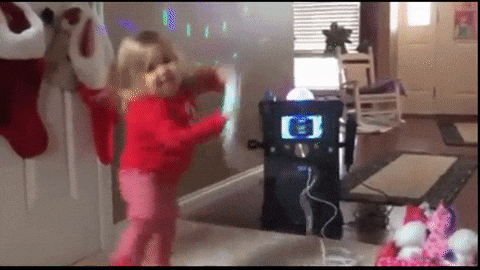 What's a typical day in your life look like?
I usually wake up, drink some coffee, and depending on how I'm feeling I'll either stay in and make music or i'll go out to skate or to get some fresh air before I go back inside.
Could you describe the process you took to produce and record your latest single?
I usually freestyle most of what I do nowadays, I'll start by recording a whole take off the top to get the cadence of my flow right and from there I'll fill in the lyrics as they make sense. I try not to spend too much time on one song in one sitting, music should be organic, if its not happening, its not happening.
Anyone from the local scene you'd love to collab with?
I fuck with a lot of artists in the area but I'm really just focusing on finding myself as an artist and mastering it, collabs come with time; I don't like forcing anything. If anything I want more people making music on my beats, that'd be nice.
Any upcoming projects you can tease with us? What's to come?
Ye, I have a couple projects ready for release just waiting on the right time, I have a 3 track ep coming called "idk anymore" featuring a couple of my homies, and after that I have my full ep "Bootleg Prince" that is a 9 song project with international features, and production that'll make you wish you hadn't heard it just so you could experience it again for the first time.
#