Devon Welsh, who used to be frontman for the Canadian band Magical Cloudz has gone solo.
He's just released his album Dream Songs which you can cop on all official platforms. He will be playing at POP Montreal on September 26th, presenting his solo project accompanied by footage shot by Christopher Honeywell, who made all the music videos and shot all the photography for Dream Songs.
We decided to slide into Devon's DMs for a lil' Q&A and he delivered. Scroll through the questions below, and grab the album right here, right now.
How would you describe your music under 140 characters?
Emotional, slow-tempo, vocal music
When did you start getting involved in making music? What sparked it all?
I started getting involved in music when I played the trumpet in a band in 9th grade. Then I started learning how to play guitar shortly after that and taught myself by writing simple songs.
If you could describe your music using a gif, what would it be?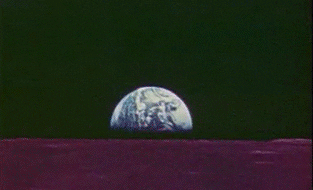 What's a typical day in your life look like?
Doing all kinds of typical things! Working on music and the tasks related to releasing it and performing it.
In what type of circumstances were you in when you started recording your album?
Hard to explain, and also personal!
What inspires you the most when writing or recording? Take us through your process.
I am inspired by things that are going on in my life or going on around me. When I am making final recordings I am just hoping to make something that communicates the right energy.
Will you be playing most (if not all) of the songs from the album at Pop Montreal?
I will mostly be playing songs from Dream Songs at the Pop Montreal show, with a couple of other ones as well.
Any stand-out tracks you suggest our readers to jump on when giving it a listen?
My personal favourite tracks are "Vision" and "I'll Be Your Ladder"
Any upcoming projects you can tease with us? What's to come?
I am always working on more music. I am hoping to record a spoken-word album as well, haha.
#
Devon Welsh will be playing September 26th at POP Montreal / Rialto Theatre with Zola Jesus and LAL
More on Pop Montreal :